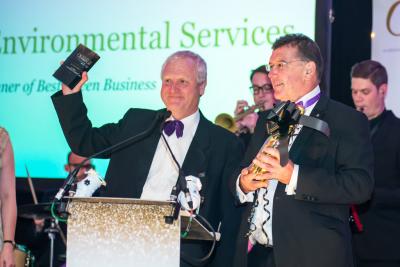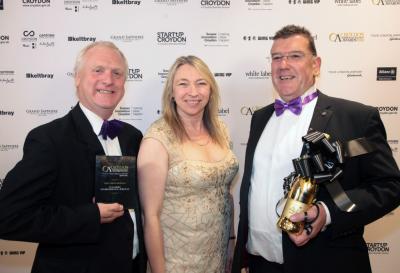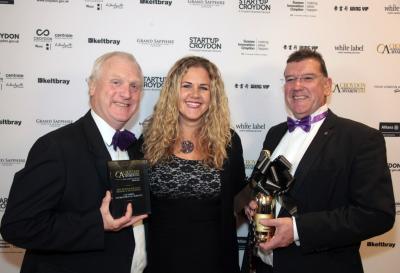 Surrey based pest control company Cleankill Pest Control has been named 'Best Business for Staff Training and Development' and 'Best Green Business' at the 2016 Croydon Business Excellence Awards.
Based in Croydon and Seaford, Cleankill Pest Control has been providing pest control services to London and the South-east since 1995. Set up by former Rentokil employees, Cleankill was founded upon the desire to create a company that placed customer service, respect for the environment, care for the community and staff development on an equal footing with profitability.
Success in the staff training category follows Cleankill's receipt of a Silver Investors in People accreditation in 2015 - the only pest control company to go beyond the basic level. Cleankill's directors understand that 21 years of growth is built upon a highly trained and motivated workforce.
Director Jon Whitehead explains: "Without staff there is no Cleankill. Because our staff are well-trained and understand the ethos of the business, when they go out and meet customers, they project the right image and it is that image which promotes our business. By investing in our staff we have also achieved an incredibly low staff turnover rate, meaning our company feels like a family and our customers get to know and trust their technicians."
Alongside the staff development award, Cleankill was also named 'Best Green Business'. Being green isn't something people naturally associate with pest control, but Cleankill is proud to have always been at the forefront of environmentally responsible pest control.
Managing Director, Paul Bates, added: "I know it sounds counterintuitive for a pest control company to be voted Best Green Business but, for Cleankill Pest Control, reducing our carbon footprint and our dependence on toxic substances, along with championing effective alternatives to harmful chemicals, is one of the reasons we started a new pest control company. To receive these awards from the Croydon Business Excellence Awards is testament to the hard work of our staff."
In addition to winning two awards, Cleankill was also commended in the categories for 'Commitment to the Community' and 'Small to Medium Enterprise' and Highly Commended in 'Best Customer Service'.
The 2016 Croydon Business Excellence Awards, held in association with Gatwick Airport, bring together the cream of Croydon's businesses and were held on 6th October 2016 at the Grand Sapphire. This year the awards were hosted by broadcaster and journalist Julia Hartley-Brewer and featured a charity auction presented by Crystal Palace legend John Salako. In addition to acknowledging the outstanding work done by the businesses of Croydon, the event also raised over £10,000 for charity. ENDS