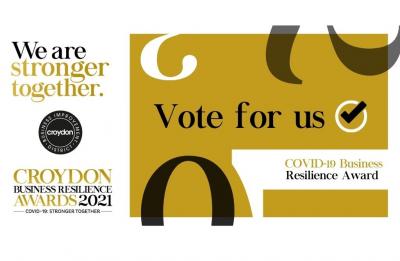 Croydon-based Cleankill Pest Control is pleased to announce it has been shortlisted for the 'COVID-19 Business Resilience Award' at the Croydon Business Resilience Awards 2021. Cleankill is now calling on its customers to vote for them by clicking here.
2020/2021 has been a challenging period for business. The 'COVID-19 Business Resilience Award' recognises those companies in the Croydon area that reacted quickly and positively to these challenges, and the opportunities that upheaval always creates.
Managing Director Paul Bates says that the key to not just surviving but thriving during this period has been to be proactive:
"We looked at the pandemic in a similar way to the last recession. It was a question of either burying our heads in the sand and essentially retreating or doing the exact opposite. So, we took the decision to strengthen our sales team, increase training for technical staff and focus even more on brilliant customer service. We also increased our advertising, marketing and PR activities – although all the exhibitions we had planned to attend were sadly cancelled.
"It was also important for us to keep up communication with our customers and the wider community. We operate one of the mostly highly qualified teams in the industry, and so in a time of uncertainty, people could depend on us to deliver a first-class pest control service that conformed to all the safety guidelines."  
The annual Croydon Business Excellence Awards have been reinvented for this year as the Croydon Business Resilience Awards 2021. This reflects the challenges and opportunities that businesses have faced during the pandemic, acknowledging the efforts people have made to adapt, innovate and survive through lockdown.
To vote for Cleankill in the 'COVID-19 Business Resilience Award' category, click here.
END