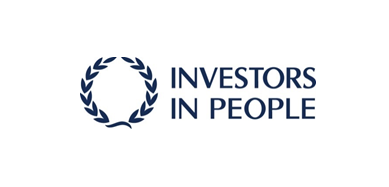 Surrey based business Cleankill Pest Control has been named as a leader in people management practice globally, having been shortlisted in the Excellence in Social Responsibility category (up to 249 employees) in the third annual Investors in People Awards. Finalists demonstrate that social responsibility is not just a policy; it's driven from the top and rooted in the culture of the whole organisation.
The Awards, which received over 300 entries internationally, celebrate the best people management practices among Investors in People accredited businesses. Winners are announced at a spectacular awards ceremony and dinner on 29 June 2016 at Old Billingsgate, London. Finalists represent the best of the best worldwide.
Cleankill Pest Control, which holds a Silver Investors in People accreditation, was shortlisted for its particular achievements in the area of social responsibility and being 'green'. The company's headquarters is in Croydon, Greater London and there are also offices in East Sussex.
The judges said: "It was a fantastic entry outlining a well-rounded and truly innovative approach to CSR. It is evident that you have reaped the rewards of integrating green practices into your business model."
The awards categories recognise the accredited organisations that have achieved the highest standards. There is a range of Awards categories, focusing on the main elements of what it means to be an Investor in People, from Excellence in Leadership and Management to Excellence in Social Responsibility to Leader of the Year and Best Newcomer. The Awards provide the opportunity to benchmark against high performing organisations globally.
Cleankill Pest Control Managing Director Paul Bates commented "It is a privilege to be shortlisted for this award; a clear indication of the dedication and hard work the team has invested in the business. It is the first time we have been shortlisted for a global award so it's an absolutely huge achievement for a small business like ours and we are incredibly proud that our efforts to be green and socially responsible have been recognised in this way."
Paul Devoy, Head of Investors in People, said: "Once again we have been overwhelmed by the number and calibre of entries received for the Investors in People Awards. It's fantastic to see so many organisations nominated for outperforming in their sector, demonstrating great people management practice and a commitment to staff development."
Ends
For more information visit: www.investorsinpeople.com.
If you have any questions about this press release please email: press@investorsinpeople.com or call 0300 303 3033.
About Investors in People
Investors in People is the Standard for people management. The international people management Standard defines what it takes to lead, support and manage people well for sustainable results.
With a community of 14,000 organisations across 75 countries, successful accreditation against the Standard is the sign of a great employer, an outperforming place to work and a clear commitment to sustained success.
Based on a tried and tested framework and a rigorous process of assessment, organisations that meet the Investors in People Standard proudly display their accreditation to the world because they understand that it's people that make the difference.
Since 1991, the standard has evolved to keep pace with modern practices. The current sixth generation was launched internationally in 2015.
There are four levels of accreditation; Accredited, Silver, Gold and Platinum.