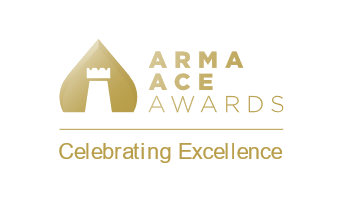 Cleankill Pest Control has been announced as sponsor for the category of 'Customer Service' at the inaugural ARMA ACE Awards. Organised by the Association of Residential Managing Agents (ARMA), these awards recognise excellence and exceptional achievement by the UK's leading residential managing agents, their suppliers and the work of their people in improving the lives of thousands of leaseholders across the country.
For these awards, ARMA has introduced a number of categories not normally covered by traditional industry awards. These include 'Service Charge Accountants', 'Apprentice of the Year' and 'Newcomer of the Year.'
As a supplier of pest control services to leasehold management agents throughout the South-east, Cleankill Pest Control understand what it takes to be a successful service provider to this sector of the property market.
Commenting on the awards, Managing Director Paul Bates said:
"It is an honour to sponsor the category of 'Customer Service' at the 2017 ARMA ACE Awards. We work with many ARMA members throughout the South-east and recognise the importance of providing good, efficient service to your customers. At Cleankill, we always like to go a bit further than our competitors and pride ourselves on providing first class service."
The award winners will be announced at a special ceremony on the 7th July 2017, in the stunning surroundings of the Tobacco Dock in London E1. The evening will incorporate a sumptuous meal, the award ceremony and exciting entertainment, including a live band, model racing cars, casino tables, graffiti wall and vodka luge.
To learn more about the ARMA ACE Awards, click here.
Based in Croydon, Surrey, and Seaford, East Sussex, Cleankill Pest Control has been providing pest control services to London and the South East since 1995. Set up by former Rentokil employees, Cleankill was founded upon the desire to create a company that placed customer service, respect for the environment, care for the community and staff development on an equal footing with profitability.
Cleankill Pest Control deals with 'distress' pests such as wasps and fleas, as well as preventative maintenance against public health pests such as mice, rats, cockroaches and birds. The company prides itself on fast and efficient service delivery and aims to be recognised as a market leader for innovation, 'green' and new pest control techniques. For further information go to www.cleankill.co.uk or call 0800 056 5477.
END
For more information, contact Suzi Christie on 01435 830031 or e-mail suzi@blueberry-pr.co.uk