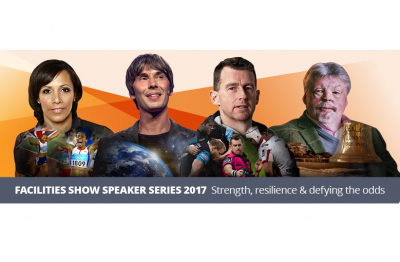 Cleankill Pest Control will be at the world's largest dedicated facilities management event, the Facilities Show, between 20th and 22nd June.  This year's event promises to be bigger than ever before with over 11,000 delegates visiting from over 40 countries.
Cleankill will be on-hand to talk to representatives from the UK's leading facility management teams about the importance of utilising good, environmentally responsible pest control measures. With over 25-years of experience in providing pest control services to the business community, Cleankill has built up a reputation for providing helpful, efficient and effective pest control.
Talking about the event, Cleankill Managing Director Paul Bates said: "This is one of the most important events in our calendar. It gives us the opportunity to say 'hello' to existing customers and hopefully meet some new customers.
"We firmly believe in going out into the community to meet our customers and potential customers and we take every opportunity to do so. Business events, like this, provide the perfect opportunity to do this, as well as network with other exhibitors."
The Facilities Show is renowned for drawing a stellar cast of inspirational speakers and this year is no exception. On the opening day, 20th June, Dame Kelly Holmes, will talk to delegates about "having the passion, compassion and courage to succeed". On 21st June, Professor Brian Cox OBE will tell attendees about 'Exploring the Universe' before inspirational rugby union referee, Nigel Owens MBE, talks about his struggles to succeed. Finally, on the last day, Falklands Conflict veteran, Simon Weston CBE, will give a speech about "turning adversity into opportunity."
The Facilities Show 2017 runs from 20th June to 22nd June at ExCel London. To register, click here.
Cleankill can be found on stand S610, with their online exhibitor information, found here.
END