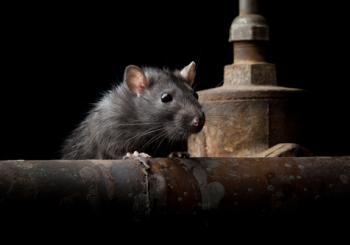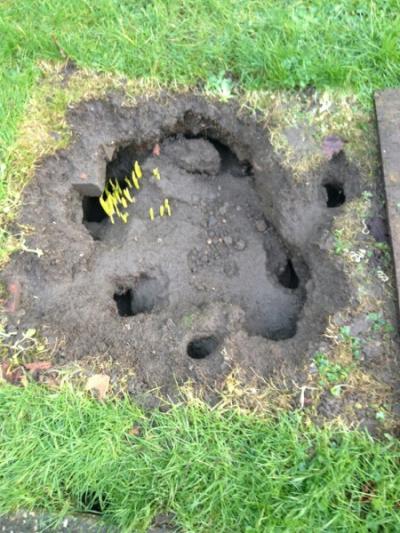 Cleankill Pest Control is urging developers and construction companies to take a more rounded approach to rats and other problem pests when developing new sites.
In recent months the Croydon-based pest control company has noticed a surge in the number of enquiries it has received in relation to rodent infestations on construction sites. Whether the site is brownfield or greenfield, these infestations will often pre-date the construction process but, if left untreated, they are a problem that will keep returning.  
Cleankill's Technical Manager Chris Davis, commenting on the problem, said: "Workers often disturb rat habitats when old sewage systems are damaged or when burrows are destroyed. The rats will then look for harbourage in other areas of the site or nearby properties. Once construction has finished, these pests will return to make their homes in the new buildings.
"Developers need to take a proactive approach to pest control. They should get a professional pest controller to survey the site before work commences, so an effective pest control regime can be developed and implemented to remove the problem permanently."
Rats, along with other pests, such as mice, birds, mosquitoes and squirrels, can be responsible for the spreading of a wide variety of diseases including salmonellosis, toxoplasmosis, ornithosis and leptospirosis. 
According to the Health and Safety at Work Act 1974, employers must provide a safe working environment for employees, contractors, and other stakeholders who may be affected by their work. To achieve this, the Chartered Institute of Environmental Health states developers and construction contractors should employ a qualified pest control professional to develop and implement safe, effective and environmentally responsible pest management strategies.
Taking a proactive preventative approach to rodent and other pests not only creates a safer working environment, it also makes sound business sense. Rodents can have a serious structural and financial impact on buildings - damaging thermal insulation, electrical wiring and drainage systems - and bird fouling can very quickly spoil the aesthetic value of a new building.
Cleankill is also advising developers to think beyond pre-emptive pest control measures. Architects and building designers should recognise and consider pest minimisation and management issues during the design phase. New properties should be designed without access points for pests and there should be due consideration to possible harbourage. At the same time, accessibility in terms of cleaning, sanitation and pest inspection, must be considered as this will significantly improve the quality of the building once completed.
Remedies should include interceptors in drains and, whenever possible, earthenware pipes should be used underground instead of plastic systems, which can be more easily accessed by rodents. Cracks and crevices in floors, walls, and ceilings must also be avoided or sealed to remove access points and supply pipes and cables (gas, electricity, water, computer, telephone, etc.) should be tightly sealed wherever they pass through floors and walls.
Taking a holistic approach to pest control will improve efficiency on the construction site. The process should begin around six weeks before construction begins, when a survey of the site should be undertaken by a professional pest controller. This will identify any infestation issues and allow enough time for remediation to take place. If rodents are removed before demolition begins, there is a greatly reduced possibility of them moving onto neighbouring properties, before returning to infest the site once construction ends.
When nesting pest birds are identified, appropriate measures should be taken to ensure workers are not exposed to bird detritus, which can result in diseases such as ornithosis. It should be noted, debris and nesting material must only be removed by fully trained staff wearing the correct personal protective equipment (PPE). The treatment/removal of active bird nests must also conform with conditions set by licences issued under the Wildlife and Countryside Act 1981.
Finally, to reduce the attractiveness of the development to new pests, temporary staff facilities such as canteens, accommodation and toilet blocks should be constructed and maintained in a clean and hygienic manner and in accordance with relevant regulations and codes of practice. Waste must be stored safely in suitably located, pest-resistant, closable containers and removed frequently.
Taking a comprehensive approach to pest control will not only ensure construction is smooth, it will also improve relationships with neighbours and other stakeholders and improve the quality of the finished building. Work should only ever be carried out by a qualified pest control operative; the usual minimum general qualification in the pest management industry is a RSPH/BPCA Level 2 in Pest Management
To book a free survey, contact Cleankill Pest Control via www.cleankill.co.uk.
END
About Cleankill Pest Control
Cleankill Pest Control operates from offices in Croydon, Hove, Seaford, Beds, Bucks and Bristol and has been providing pest control services in London and the South East since 1995. It was founded with a desire to create a company that placed customer service, respect for the environment, care for the community and staff development on an equal footing with profitability.
Cleankill Pest Control deals with 'distress' pests such as wasps and fleas, as well as preventative maintenance against public health pests such as mice, rats, cockroaches and birds. The company prides itself on fast and efficient service delivery and aims to be recognised as a market leader for innovation, 'green' and new pest control techniques. Cleankill is also a licensed waste remover.
For more information, contact Suzi Christie on 07590 591140 or e-mail suzi@blueberry-pr.co.uk