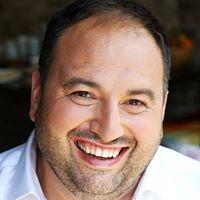 Cleankill pest control Technician Tom Smit had a big surprise when he turned up at a customer's home to discover it belonged to one of the country's most well known opera singers.
Wynne Evans, who became famous when he appeared in the Go Compare television adverts as the spoof opera star Gio Compario, called Cleankill to sort out a pest problem in his London flat.
Tom said: "I had no idea who the customer was but when we met I recognised him from the adverts. It's not every day I get to help someone famous. He was extremely nice."
The icing on the cake for Tom was when Wynne rang Cleankill's head office to say thank you, how pleased he was with the service and that Tom is an excellent technician.
Wynne said: "I contacted Cleankill to deal with a rat problem at my London apartment. Their technician Tom was excellent, very polite and came across as a very honest guy. He has sorted the problem so I don't have to worry about it any longer - which is great as I have a very busy schedule. In short, Cleankill provided an absolutely excellent service."
As well as regularly singing to millions for the TV advertising campaign that has made him a household name, Wynne is a regular presenter on BBC Radio Wales and Classic FM. His debut album 'A Song in My Heart' went to the Number 1 in the classical charts. This year he has been honoured by the Eisteddfod with the title of Gorsedd of the Bards. Most recently he sang the role of PIANGI in the 25 year anniversary performance of The Phantom of the Opera, which was broadcast live from the Royal Albert Hall to cinemas worldwide and has been released on DVD. Wynne's operatic appearances have taken him to major opera houses in the UK and abroad. He regularly performs at the Royal Opera House Covent Garden.