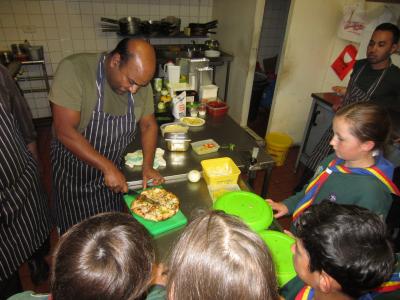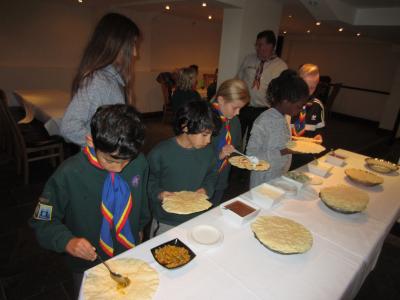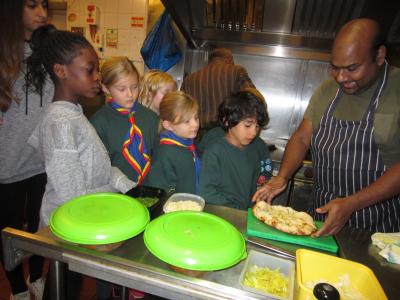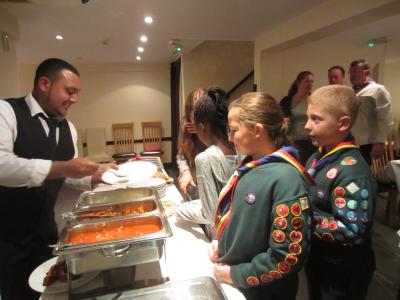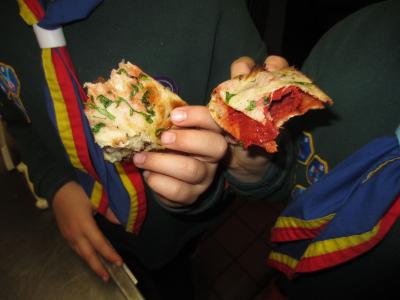 A Kenley pest control company marked National Curry Week by arranging for a pack of cubs to go behind the scenes at a local Indian restaurant.
Cleankill Pest Control Managing Director Paul Bates, who is also the Cub Scout Leader of the 11th Purley (St James Riddlesdown) Cub Pack, came up with the idea and sponsored the event at Saffron Kenley in Godstone Road.
One of the highlights of the evening was seeing how naan bread is made and cooked on the walls of a clay oven.
Paul said: "We are always trying to offer our cubs opportunities that they might not otherwise have. All of the children started off trying poppadums and they were then taken upstairs to see the chef making and cooking naan breads. After that it was chicken tikka masala with pilau rice.
"The behaviour of the cubs in the restaurant was excellent and they all seemed to really enjoy the experience. Jay - the restaurant manager - enjoyed the experience as well. The children particularly seemed to like the naan bread making.
"It was a great way for my company Cleankill to support the local community where we work as well as local young people and another local business."
Saffron Kenley Restaurant Manager Jay added: "It was the first time we have done anything like this and when Paul, who is a regular customer, approached me I thought it was a great idea. Some of the children had never tried Indian food before so it was the perfect way of introducing them to new tastes."
At the end of the evening when the parents arrived there was an investiture ceremony of cubs into the 11th Purley (St James Riddlesdown) Cub Pack.
Cleankill Pest Control is an award-winning company with its head office in Kenley. It was launched former Rentokil employees who wanted to create a company that placed customer service, respect for the environment, staff development and corporate social responsibility on an equal footing with profitability.
Cleankill Pest Control deals with 'distress' pests such as wasps and fleas, as well as preventative maintenance against public health pests such as mice, rats, cockroaches and birds. The company prides itself on fast and efficient service delivery and aims to be recognised as a market leader for innovation, 'green' and new pest control techniques. For further information go to www.cleankill.co.uk or call 0800 056 5477.
ENDS
For more information, contact Suzi Christie on 01323 449744 or e-mail suzi@blueberry-pr.co.uk