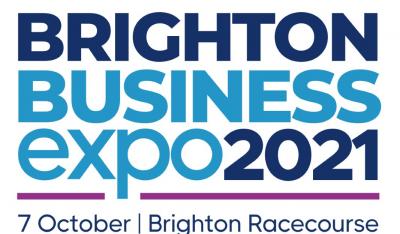 Cleankill Pest Control is pleased to announce that they will be participating in the 2021 Brighton Business Expo.
Taking place on 7th October at Brighton Racecourse, this event is the perfect opportunity to meet fellow members of the East Sussex business community. Representatives from Cleankill will be on hand to answer all questions relating to pest control. Learn about innovative and cost-effective ways to keep your premises free from cockroaches, rodents and other public health pests. Find out about how natural bird control methods using Harris hawks can banish a pigeon or gull problem. Whatever pest problem your business is facing, we have a solution that will work.
It's been 18 months since the COVID-19 pandemic forced the cancellation of all business expos. In that time, Cleankill has found alternative, socially distanced ways to promote itself, but nothing replaces the effectiveness of a face-to-face meeting.
Commenting on the announcement, Managing Director Paul Bates said: "we've really missed the annual calendar of business fairs. They are great opportunity to say hello to existing customers and, hopefully, meet new customers. It also gives us the chance to gauge the needs of our clients and gain an insight into the how the industry needs to adapt to meet those needs.
"We've exhibited at the Brighton Business Expo before and, while I'm sure it will be slightly different this year because of COVID, I know it is going to be a great day."
Learn more about the Brighton Business Expo 2021 and book tickets.
Before October, Cleankill is taking part in Connect 2021. At the end of May, it was announced that the Facilities Show at London Excel would be postponed until 2022. Instead, running throughout June, Connect 2021 gives attendees the chance to organise virtual one-to-one meetings with representatives from Cleankill. If you have a question about pest control at your site, our experts are more than happy to discuss your options. Register now for Connect 2021.
Now employing 50 staff, Cleankill Pest Control offers eradication and preventative services for all public health pests, including: mice; rats; cockroaches; wasps; fleas; squirrels and pest birds. As a registered waste carrier, Cleankill also removes pigeon debris and other waste.
With offices in Surrey, East Sussex, Bristol and Buckinghamshire, Cleankill has many customers throughout London, Surrey, Sussex, the Home Counties, Bristol, Gloucestershire and Somerset.
ENDS
For more information, contact Suzi Christie 07590 591140 or e-mail suzi@blueberry-pr.co.uk