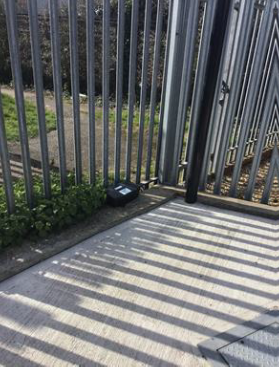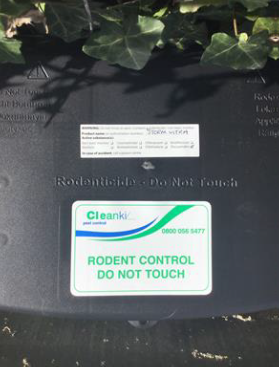 Cleankill Pest Control was called to an industrial site near a railway line in South East England after employees reported seeing rodents and hearing noises in the walls.
Surprisingly there had been no history of rodent infestations at the site. It is common for sites near train lines to have mouse and rat problems because there is plenty of space along the banks for them to find harbourage.
Our surveyor began his inspection with a walk around the whole site accompanied by the site's manager. He identified possible activity hotspots and noted where employees had reported seeing and hearing rodents. In addition, the surveyor recognised a disused tower as a possible safe harbourage for rodents. The results were compiled into a report which was then passed to the client. We recommended using internal and external bait stations to counter both mice and rats.
Bait stations are normally positioned in advance of the treatment to avoid neophobia. Rodents like to explore but are naturally neophobic - the fear and avoidance of new objects. However, in this instance, because the infestation had clearly been identified it was decided to begin treatment almost immediately. We installed several pulse baiting stations around the site, using a rodenticide that is highly palatable to rodents.
Our pest control technician returned after seven days and find plenty of evidence of rodent activity. Rats had clearly taken the bait and one box contained a dead mouse. There was also evidence of tail marks in the boxes. After ten days, our technician found no more dead bodies and only a minimal amount of take for the mouse bait.
We were able to clear the site of rodents within ten days. Subsequent visits have produced no evidence of continued infestations and the site's owners are very pleased with the outcome.