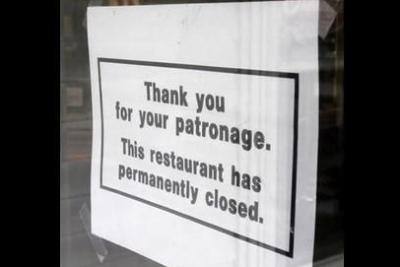 A few days ago we posted a news story about a Chinese takeaway in Cardiff that was described by the court as a Category 1 risk. The owner was fined £1,500, ordered to pay costs of £340, and had a victim surcharge of £150. The business had a hygiene rating of zero.
The poor hygiene standards came to light when a member of the public complained to Environmental Health in May 2018. The business was visited and voluntarily closed for a deep clean and pest control treatment. However, during a follow-up inspection by council officers in November 2018, a live mouse was seen running around inside a food storage room. This, along with other food hygiene breaches, led to the court case and the fine.
Speaking after the court hearing, Cardiff council cabinet member, Michael Michael, said:
"When people order takeaway food, they expect the food to be prepared and cooked in a safe environment. Often these days, people don't even see the food business that they are buying from, as the food is delivered to the customers' door. This is why the regulation of food businesses is so important and the reason why it is in the public's interest to publicise any failings which do occur."
What resonated with me was the remark about people not even seeing the food business they are buying from. If you live in an area with takeaways, you've always been able to order food over the telephone and they will deliver to you. The chances are, though, you will have seen the place you are buying from and have some idea about its cleanliness.
With the rise of Uber Eats, Deliveroo, Just Eat, etc. this has changed. It may well be the consumer has no real idea about the cleanliness of the establishment they are buying from because they have never actually been there. For unscrupulous businesses, this could be the loophole they use to hide appalling breaches of hygiene.
It was also interesting to note that part of the defence for the Cardiff takeaway was that, before the May visit, they had only recently cancelled the services of a pest control company. Now, I cannot comment on whether that is true, or on the abilities of the pest control company. During their defence, the takeaway owner said they didn't seem to be doing their job. What does seem to be the case is that between May and November, despite "pest control treatment", they still had a major problem – described during the November inspection as a "rodent infestation". Surely, even if they thought the previous pest control company wasn't up to the job, they should have introduced a new company by November.
For businesses on tight budgets, it can often seem like a simple cost-cutting exercise to get rid of the pest control contract – they think they can take it 'in-house'. The problem is, effective preventative pest control requires expertise and constant vigilance. With the best will in the world, if you are trying to run a business, you simply can't do everything to the required standard.
Without proper pest control in a food establishment, it is only a matter of time before rodents and/or other pests arrive. Then, one of two things will happen. Firstly, the business will need to call in a team of pest controllers to clear the infestation. This will often be more expensive than a simple preventative maintenance contract. Secondly, as in the Cardiff case, the authorities will get involved. A pest controller will again be brought in but this time there will also be additional legal costs and possible fines. On top of all of this, there is the fact the business will be shut during the clean-up operation and there will be reputational damage. It is interesting that Mr Michael implicitly said, "it is in the public's interest to publicise any failings".
I've said it many times over the years, can you really afford to not have a preventative pest control contract in place? As we see again and again in newspaper articles from around the country, the costs of failing to protect your business from infestations can be far higher than a simple maintenance contract with a professional pest control company.
If you need advice on protecting your business, don't hesitate to contact us on 0333 920 3791 or click here.